Boats are a way of life in West Michigan, and we were so excited to have a client that has multiple ventures in the boating industry. Lakeshore Marine Group has multiple businesses including Lakeshore Yacht Sales and Grand Boats, both of which are under the umbrella brand of Lakeshore Marine group. All of these sub-brands needed to be on their website. Once we knew what the client was looking for, we knew they would need a rebrand as well as a new website.
It was important to create a logo that represents the product they sell in addition to representing those purchasing the product. A common misconception in the boating industry is that it is "mostly men," but people might be surprised that most of the time, women are the ones making the final decision. When we developed the brand, we kept that in mind. We wanted to make sure the brand spoke to women and to make sure that it was not overly masculine.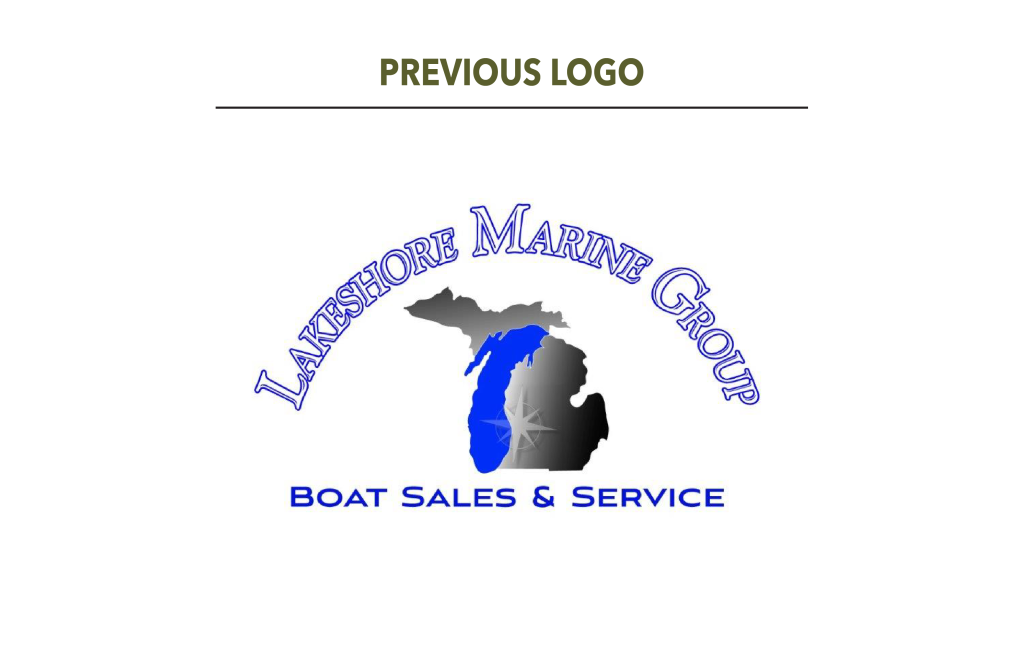 The goal of the social media content for Lakeshore Marine Group was to reflect the essence of the boating industry, which encompasses fun, adventure, and maritime activity. We also wanted to incorporates some educational posts with information on boat maintenance, storage, and safety tips. Tapping into the nature of boating as a whole, we posted graphics centering around the love of being out on the water, and the freedom that comes with it. We couldn't help ourselves so we had to use some boat puns too! In addition to the original content we created for them, we promoted their services, boat models, and local events.